Genelec unveils ceiling and pendant mounting Smart IP loudspeakers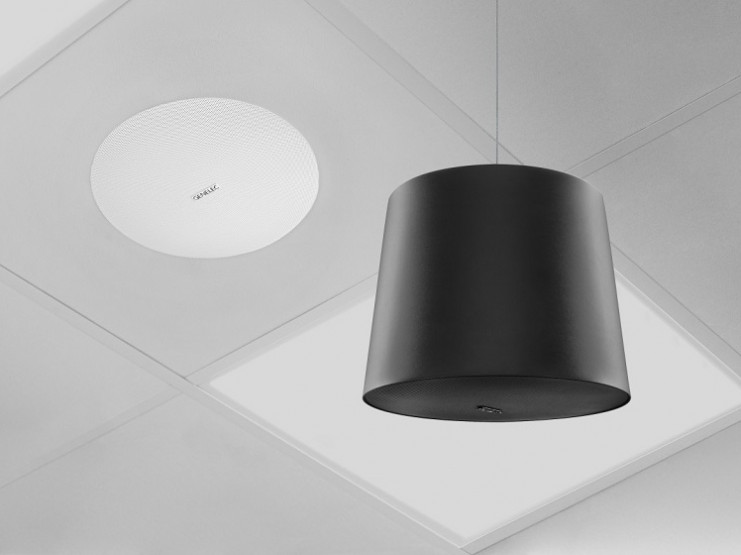 Genelec – the global leader in professional loudspeakers – launched two brand-new Audio over IP loudspeakers: the functional in-ceiling 4435A and the elegant hanging pendant 4436A. The two new additions join the existing 4410, 4420 and 4430 on-wall Smart IP models to provide an even wider range of loudspeaker solutions – packing all the convenience, ease of installation and scalability of Smart IP's single-cable networked technology into two popular new form factors. Originally launched in 2019, the Smart IP loudspeaker range provides flexible power, audio and management features via a standard CAT cable. Producing exceptional studio-quality audio with superb clarity, intelligibility and uniform coverage, all models can be freely combined on a network, and are compatible with both Dante and AES67 streams, deriving power via PoE or PoE+ Power-over-Ethernet formats.
The launch of two new Smart IP models took place at the Integrated Systems Europe 2023 show, where the new 4436A Pendant loudspeaker was recognised with an ISE Best of Show Award from Installation Magazine.