A-Banka Abasvet
Ljubljana, Slovenia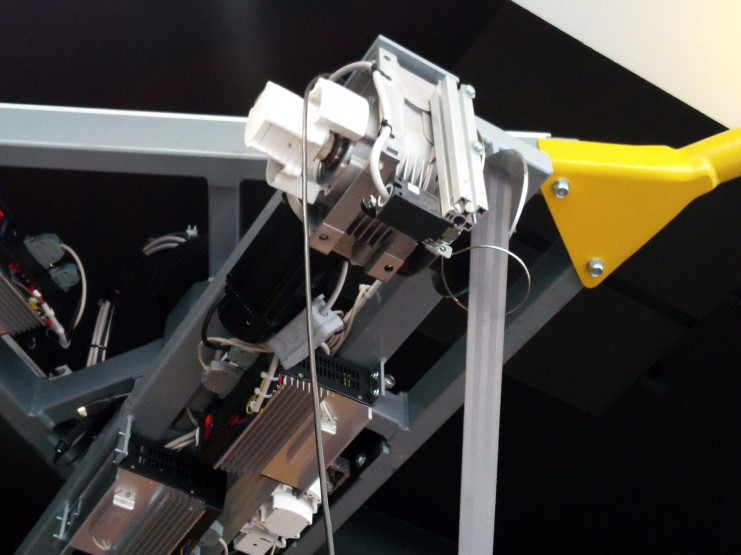 Abanka d.d. is a bank with a tradition in the Slovenian banking sector. Its beginnings date back to 1955, when the bank operated as a branch of the Yugoslav Bank for Foreign Trade. In June 2019, an agreement was signed on the sale of a 100% stake in the Republic of Slovenia in Abanka d.d. Novi KBM d.d., which became the 100% owner of the shares of Abanka d.d. on 5 February 2020. In 2020, the two banks were legally merged, and until then Abanka has been operating as a subsidiary of the Nova KBM Group. Nova KBM is a universal bank with the longest, more than 150-year tradition of banking in Slovenia, based in Maribor. Under the sponsorship of Apollo Global Financial Management, L.L.C. (Apollo) and the European Bank for Reconstruction and Development (EBRD), their vision is becoming the best bank in Slovenia.
Abasvet is a different bank branch. It provides new experiences, exploration of virtual reality and other technological surprises. Experience the world of virtual reality by jumping with a parachute, taking a submarine ride into the underwater world, taking a closer look at space or visiting the first virtual escape room in Slovenia.
In our business group, we implemented turnkey bank branch solutions, including the development and integration of various systems, installation of systems, content creation and supply of technological equipment.