Expano Pavilion – Regional Promotion Centre
Murska Sobota, Slovenia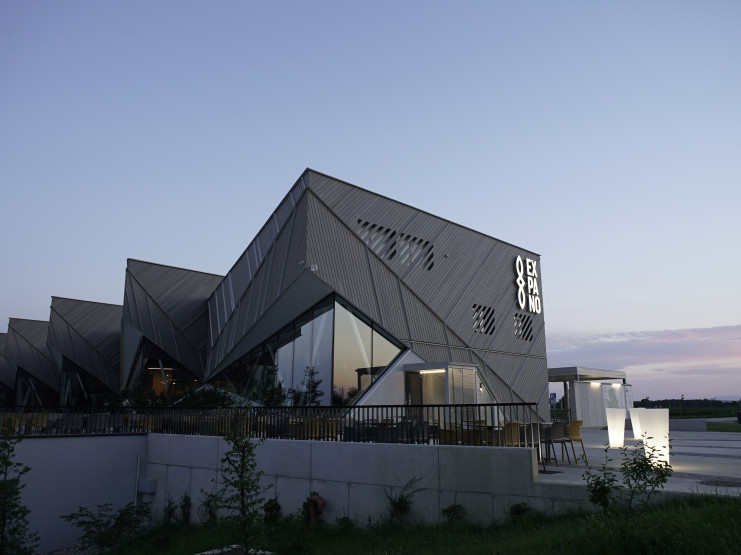 The Expano is offering an innovative and technologically astonishing, mainly multimodal experience of the world by the River Mura presenting the tradition and nature with several thematic points from different angles.
We implemented turn-key multimedia solutions including development and integration of diverse systems, installation of systems, content creation and equipment delivery.
A 3D journey takes a visitor around the Pomurje region trough time with Panofilm. Panoscope includes a gigapan - a giant panoramic high-resolution photograph. It allows visitors to zoom in on individual locations and see them from different directions while also offering additional information within the presentation.

Neurospa pavilion is dedicated to water. It creates a journey around Pomurje waters.

Magical clearing offers an experience of observing the cultural and natural heritage with holographic images of animals in the forests of Pomurje.

Panofly journey takes visitors to the skies with virtual reality technology experiencing a fly over in a balloon.

The Panoart exhibition enables visitors to listen to the traditional and modern music from the Pomurje region or see the artworks of Pomurje's artists in the presentation.