Successful EU-Western Balkans Summit with outstanding organisation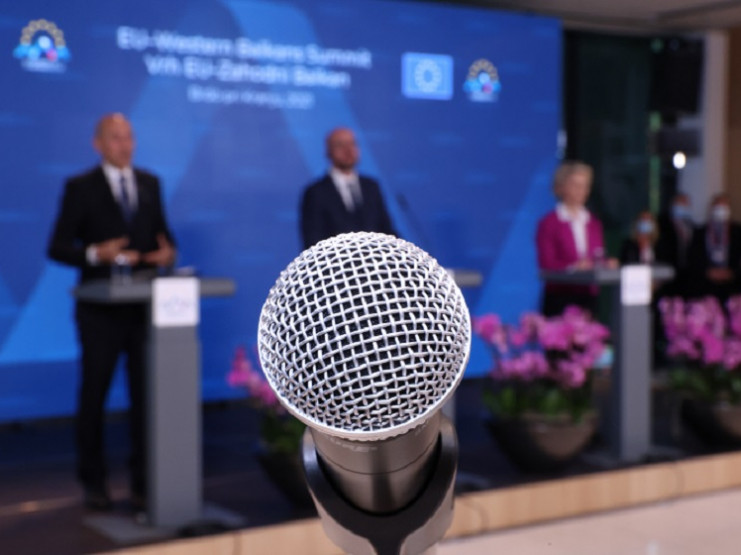 Corporate group AVC Group provided technical support for the successful implementation of the EU-Western Balkans Summit.

This year's summit of the European Union, held in Brdo near Kranj under the auspices of the Slovenian Presidency of the EU Council, was attended by 33 leaders and partners from the Western Balkans and ten senior representatives of international organizations in a total of 44 delegations. According to the head of the secretariat for organizational implementation, Gregor Štajer, we hosted more than 450 participants in Slovenia. More than 350 journalists were accredited to cover the event.
Thus, the EU-Western Balkans summit ranks among the largest of all events so far in terms of the number of delegations and participants.
As for the large number of participants representing numerous countries and the importance of content, the EU-Western Balkans Summit is considered among most demanding events at the highest level. It was at utmost importance that the audio, video and multimedia systems operated without any flaws.
At corporate group AVC Group, we managed of the technical support for smooth operation of all communication systems.
What was new at this year's meeting was the simultaneous translation from a remote location. For the first time ever, translators performed their work from the booths in Brussels. Thus, 28 translation teams took care of translating via optical links more than 1,100 kilometres away.
We are proud to say that the meetings went smoothly and without any problems.
Participants were thus able to seamlessly engage with the content. The President of the European Commission, Ursula von der Leyen, also officially thanked for the outstanding organisation.
Get in touch
To arrange a meeting with a AVC Group representative, please contact