Government of the Republic of Slovenia
Ljubljana, Slovenia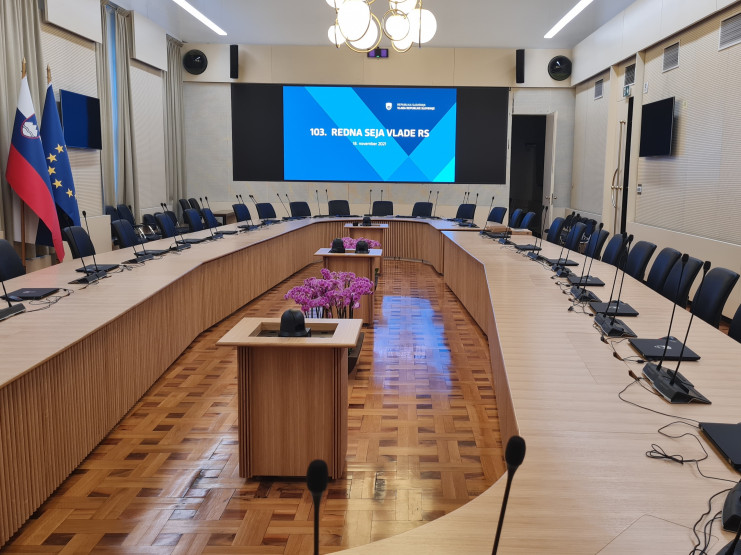 For the Government of the Republic of Slovenia, in AVC Group we carried out a complete renovation of multimedia, audio, and video systems in meeting rooms, halls, salons, the press center, and auxiliary rooms.
The project includes the replacement of all the conference and audio-video equipment and connections with more modern equipment, which enables higher quality of all multimedia content as well as further expansion and thus greater universality.
The project includes the renovation of all the conference systems and cameras, wireless microphones and other sound equipment, press distribution, press center equipment, and recording. The arrangement of the large hall at 27 Gregorčičeva Street into a modern video-conferencing hall provides additional capacity for events at a distance or in a hybrid format.
Visite the website of the Government of the Republic of Slovenia