Učka Nature Park, Poklon Visitor Centre
Vela Učka, Croatia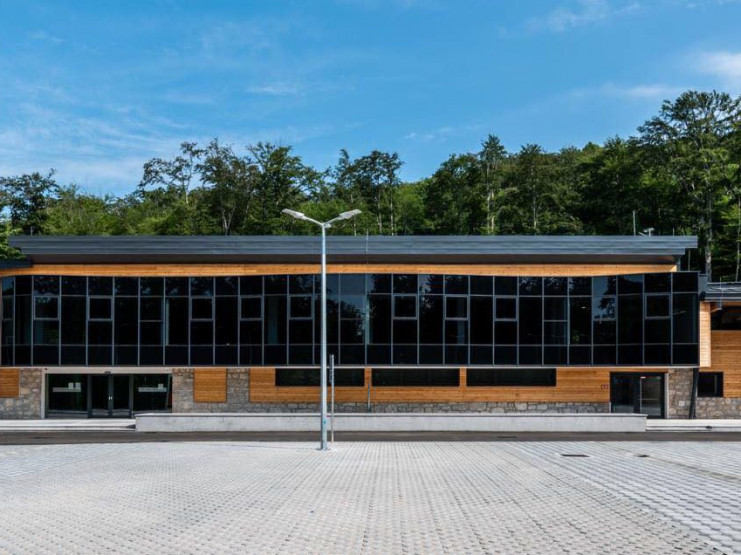 The Poklon Visitor Centre is the new prime destination for all future visitors to the Učka Nature Park. Through education and multimedia experience the Centre aims to raise visitors' awareness of the importance of nature and the need for its active protection.
Interpretive, educational, tourist, conference, and office facilities are placed in about 1,200 m2 big visitor centre. The Centre was built with the reconstruction of an old, devastated, and abandoned farm building in the center of the Park. It is at 930 meters above sea level, which makes it truly unique locally and globally.
The central place of the Centre is a multimedia exhibition, in which, in a modern and interactive way, the natural, cultural and historical values of the Učka Nature Park and the surrounding area are presented, with an emphasis on the needs of its protection and preservation. The content is divided into thematic units: In the mountain, Home, Fascination, Inspiration, and From the top of Učka. The units present the natural and cultural-historical richness of Učka and Ćićarija in a fun and educational way, which makes them interesting to all generations.
Besides the interpretation center, in Poklon there is also a souvenir shop, coffee bar, conference room, and a large classroom divided into four units that symbolize the four seasons, which is intended for educational programs with the youngest visitors.
The AVC Group, together with its consortium partners, performed the equipping of the Centre with AV/IT equipment, product design elements, graphic elements as well as the complete production of textual, visual and multimedia content and applications.
Photos by: Nikola Zelmanović