Football championships also need state-of-the-art technical equipment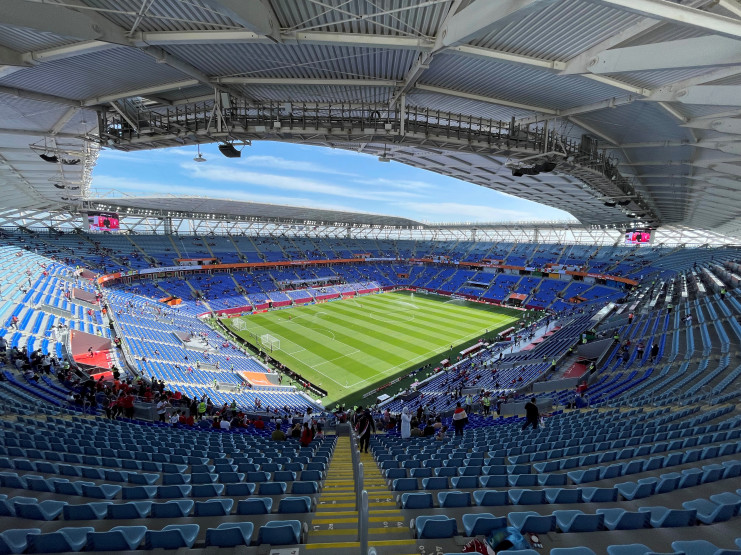 Ljubljana, February 2022; Football enthusiasts are already setting up to follow the matches of the FIFA World Cup, which will take place in Qatar this autumn. To host the many matches, 7 stadiums have been built and equipped at various locations. The facilities' design, building, and outfitting took many years, and most of the projects are now complete.
We are proud that the Doha-based AVC Group, Audio Video Centre (AVC Group) W.L.L., a company within AVC Group, provided technical equipment for the championships.
Lusail Iconic Stadium
Hosting the FIFA 2022 World Cup finals, Lusail Iconic Stadium is the biggest stadium in Qatar and one of ten biggest football stadiums in the world - with capacity of 86,000 seats. The zero-carbon footprint venue is to become the centrepiece of Lusail – a newly built, state-of-the-art metropolis, designed specifically with residents' needs in mind, converting the stadium's infrastructure into a community space including schools, shops, cafés, sporting facilities and health clinics after the finals.
974 Stadium
With a vision of sustainable operation, in Doha a stadium consisting of 974 shipping containers was built. After the championship is over, the containers will be given the opportunity to be used in another area.
Al-Bayt Stadium
A special feature of the Al-Bayt Stadium, which will host the opening ceremony of the World Cup, is undoubtedly the incorporation of the hotel suites and rooms with balconies with views of the football Field of Play.
Education City Stadium
After the matches, the arena of the Education City region stadium will be reduced by half. Some of the seats will be donated for the construction of new stadiums in developing countries nations. Thus, the designers will be promoting the love for the game all over the world.